Janitorial & Commercial Cleaning Services in Sioux City, Iowa

Your solution to hassle-free and affordable commercial cleaning services
We understand the importance of maintaining a clean and tidy workspace to impress clients and improve employee morale. That's why we offer a range of specialized services, including janitorial, commercial, and tile floor stripping and waxing, to keep your business looking its best.

About Our Cleaning Company
Welcome to Cleaning SUX, a commercial cleaning and janitorial services provider located in Sioux City, Iowa. Cleaning SUX was founded in 2019 and is locally owned and operated. We believe that a clean workplace not only makes for a productive environment but is also crucial to the health and well-being of employees and customers.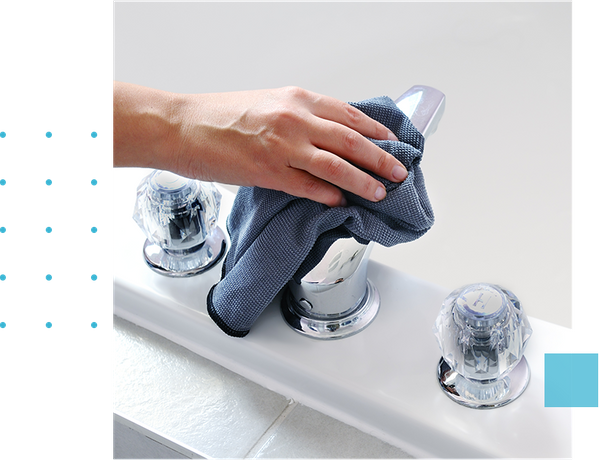 Why Choose Us
Our expert team of cleaners is dedicated to providing top-quality service and ensuring your satisfaction. We work closely with you to understand your unique needs and tailor our services to meet them. With our help, you can focus on what you do best while we take care of the cleaning.
At Cleaning SUX, we take the suck out of cleaning. Our goal is to provide you with a stress-free experience and a clean workspace that you can be proud of. Contact us today to learn more about our services and how we can help your business shine.
What Our Customers Are Saying
"Extremely Professional."
We have utilized Cleaning SUX at The Arena Sports Academy since we opened. Landon, the owner, is "hands on" and makes sure that everything is top quality. He is always accessible. The staff is extremely professional and they always do a top-notch job. They take pride in their work. I would recommend them to anyone that wants top quality at an affordable price.
- Dustin C
"Highly Recommend!"
Highly recommend!! Fast and efficient!! Made the apartment so fresh and so clean! Great people here!
- Courtney S
Schedule a Cleaning Today
We guarantee that you will be satisfied with the results and that you will be happy to have chosen us.